10
reasons to come to Toulouse
Jour de Nuit - Matthieu Krieger
Dominique Viet
In the heart of the South-West
A stone's throw from the Pyrenees and the Mediterranean, Toulouse is ideally located in the south west of France.
Dominique Viet
Big on colour
This is a city of colour, with its façades of pink brick, its emblematic flower the violet, the blue of the pastel...
Ville de Toulouse - Patrice Nin
A warm city
Toulouse is as warm as its weather: enjoy a rendezvous with conviviality and art de vivre.
Dominique Viet
Rich heritage
Boasting 2000 years of history, the Ville Rose is home to three listed UNESCO heritage sites, such as the famous Canal du Midi.
Ville de Toulouse - Patrice Nin
Festive all year round
Toulouse is a festive and dynamic city that is synonymous with « fiesta » and lively summer evenings!
Gilles Martin
The pleasures of the table
Regional products and wines take pride of place: bon viveurs will appreciate the famous cassoulet and fine wines of the South-West.
Dominique Viet
Nature and walks
The 160 parks and gardens of the city provide an invitation to relax and stroll, as do the banks of the River Garonne and Canal du Midi.
Cité de l'espace - M. Huynh
Air and space
From the Aeroscopia Museum to the Cité de l'Espace, Toulouse is an essential stop-off for lovers of aviation and space exploration.
Dominique Viet
A sporty city
Toulouse is also sporty: rugby is showcased thanks to Stade Toulousain, a team that has been French and European champions on numerous occasions!
Ville de Toulouse - Patrice Nin
A unique offer
The Ville Rose boasts a unique touristic offer: museums that cover all eras, industrial sites that have been converted into original tourist hotspots...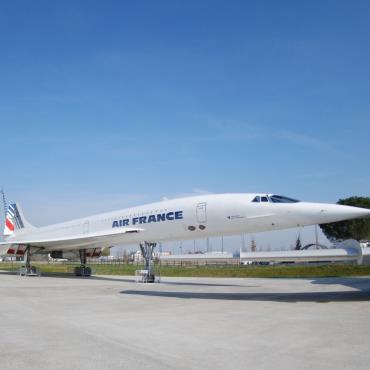 © Chloé Sabatier
MUSEE AEROSCOPIA
BLAGNAC
Musée
Découvrez l'histoire de l'aviation à travers une collection exceptionnelle : des espaces ludiques et interactifs, une exposition d'avions de légende...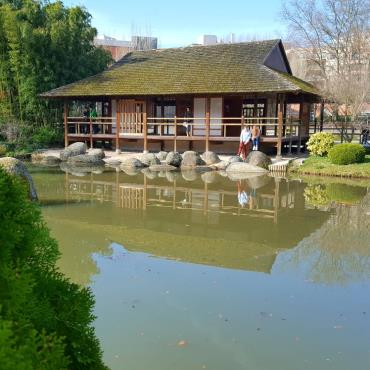 © Cristina Aprile
JARDIN JAPONAIS
TOULOUSE
Parc et jardin
Un petit jardin aux senteurs de l'orient, le jardin japonais de Toulouse est labellisé Jardin remarquable...