The Quai des Savoirs is a place of scientific discovery and awakening for all visitors, even the very young!
With a varied and multi-disciplinary programme, featuring exhibitions, shows, workshops, courses, hands-on experiences and meetings with researchers, there is always something happenings at the Quai des Savoirs. Here you can find areas for experimentation and encounters, a large exhibition hall covering 800m², the Café du Quai and the Quai des Petits for children under 7.
Upon entering the reception hall, you find numerous interactive features that can be browsed freely and allow you to be amazed and to question local research and innovations.
In the hands-on hall you can experiment with science and its effects yourself. It is home to original exhibitions that invite visitors to explore what happens behind the scenes in laboratories and innovative companies.
The exhibition hall is the largest of its kind in Toulouse, with 800m² devoted to life-sized quarterly exhibitions on scientific and technical culture.
The Quai des Petits is an area devoted to under-7s and allows them to discover what science can teach them about the world, focusing on play, experimentation, listening and observing.
Patrice Nin
At the Quai des Savoirs, researchers, engineers, businesses, associations, artists and educators all cross paths.
From these encounters a great many actions are born that centre on creativity, mediation and participatory science. A reservoir of activities of all types, the Quai des Savoirs reveals the latest technological advances and explains industrial crafts so that we can understand and work together to build the society of tomorrow from a very young age, making use of knowledge, learning and skills whilst developing our own curiosity and imagination.
Come and participate in the innovations of the future!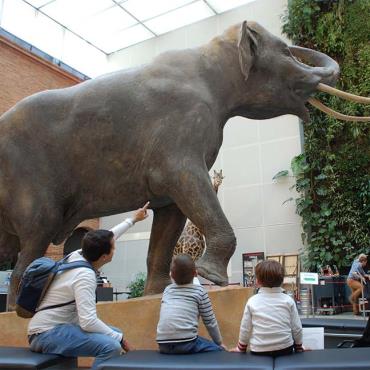 © Chloé Sabatier
LE MUSEUM DE TOULOUSE
TOULOUSE
Museum
Have we gone back in time? It is worth asking yourself that question when you come face-to-face with a flying dinosaur!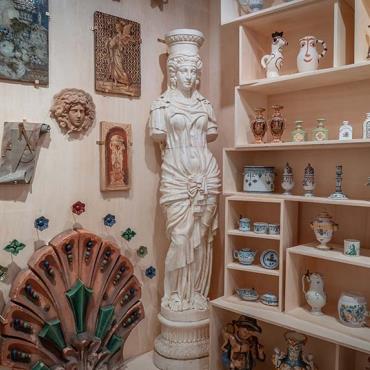 MUSEE DES ARTS PRECIEUX PAUL-DUPUY
TOULOUSE
Museum
It is time for the grand reopening! After three years of renovation, the time has come to open the doors of the refurbished precious arts museum of...
Invalid Scald ID.